marinesteam wrote:
I'm using Babbitt from Magnolia Metals.
http://www.magnoliabronze.com/products.html
Ken
Thats an interesting link with lots of info - thanks!
marinesteam wrote:
...purchase...may be a bit difficult for you.
I was more interested in the info which kind of Babbitt you are using - we are using Babbitt for our steady rests at work and poor the babbitt caps for our steady rest cutomers - so there is no problem of sourcing...
Steady rest quill with 190 mm in diameter with internal oil lubrication for heavy loads on grinded or polished shaft surfaces (turbins, generators, big crank shafts).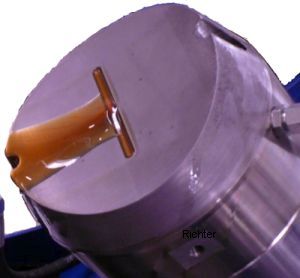 Have you ever build or used a steam engine with Babbitt bearings. What are the advantages from your point of view compared with a good bearing bronce?