Hi Folks
Just to update on Mike's comments, she's not there any more... However, there is more to the story, as this week (27-30th May) has been Coniston Regatta which was a charity event located at Bank Ground farm, on the other side of the Water. The farm will be well known to Swallows and Amazons fans as Holly Howe and has a boat house and jetties.
Steam launches were invited and generally launched at Coniston, so there was a preliminary gathering for steamboat gossip at the rear of SL Gondola's jetty.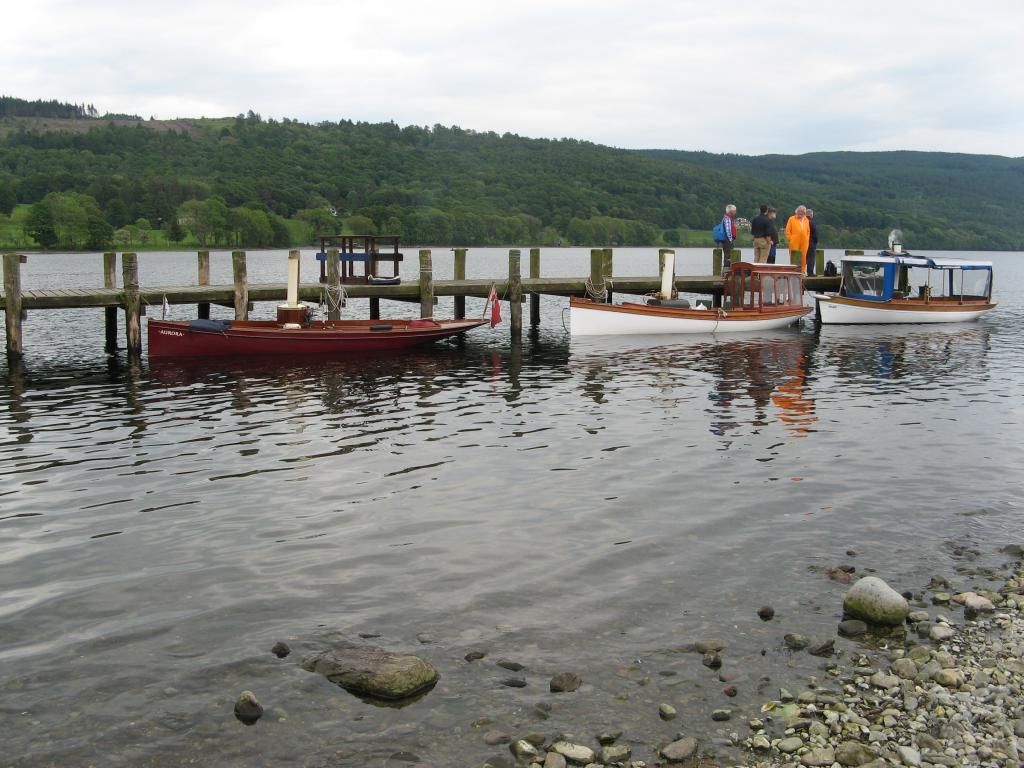 The launches are Aurora, Frances Ann and Silkie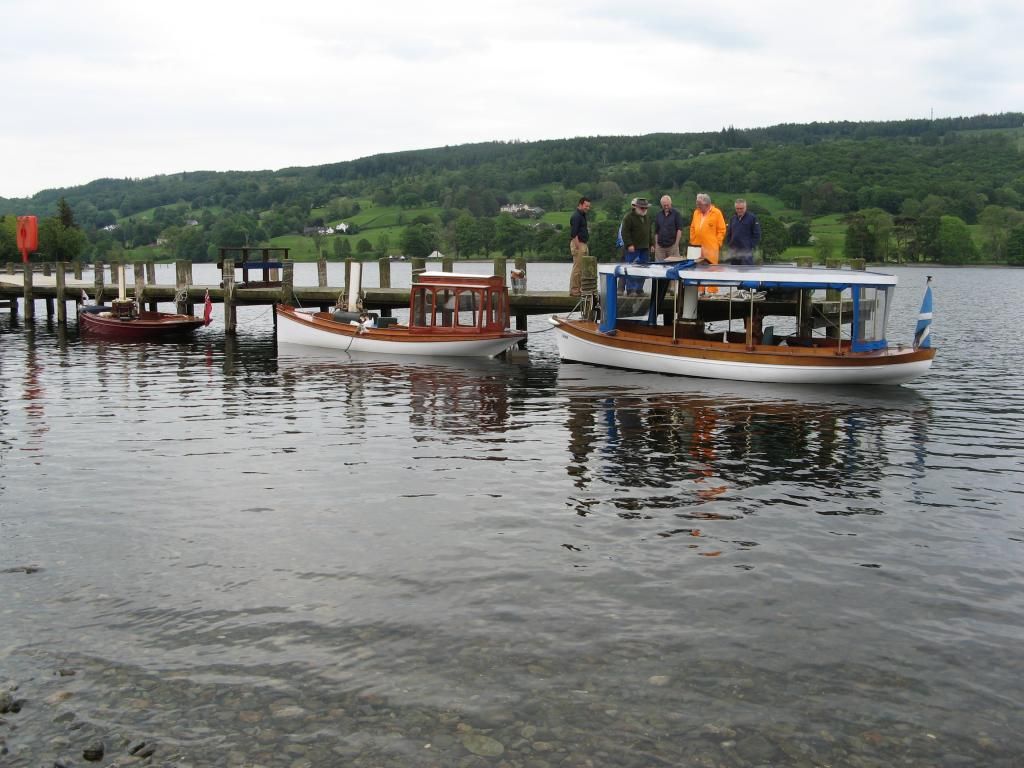 The operational boats joined in the Regatta, but on the last day, Aurora was despatched to collect Frances Ann and bring her across to Bank Ground.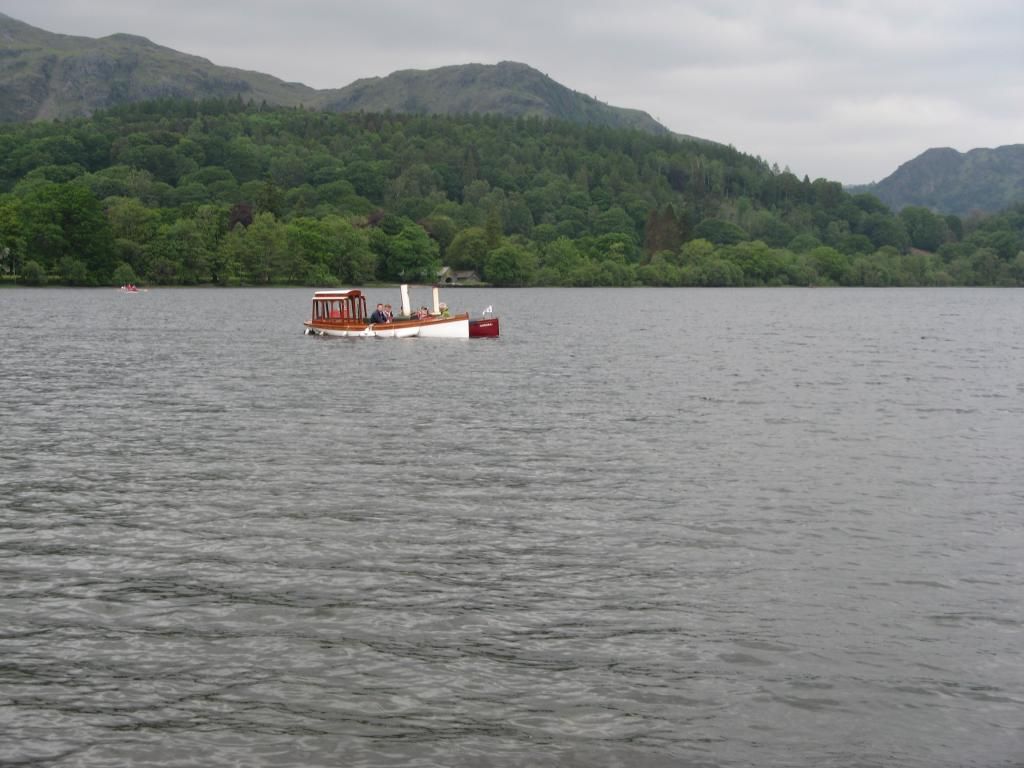 The steam is all from Aurora!
Once the launches were all secured to the jetty, we then launched into a Naming Ceremony in which I was encouraged to pour a wee dram on her bows and announce her name to the World, who in turn drank a toast from the bottle that had done the rounds. For such a small jetty there was a big crowd... Being the centre of attention I don't have photos of the ceremony, but this is the remains of crowd still milling about.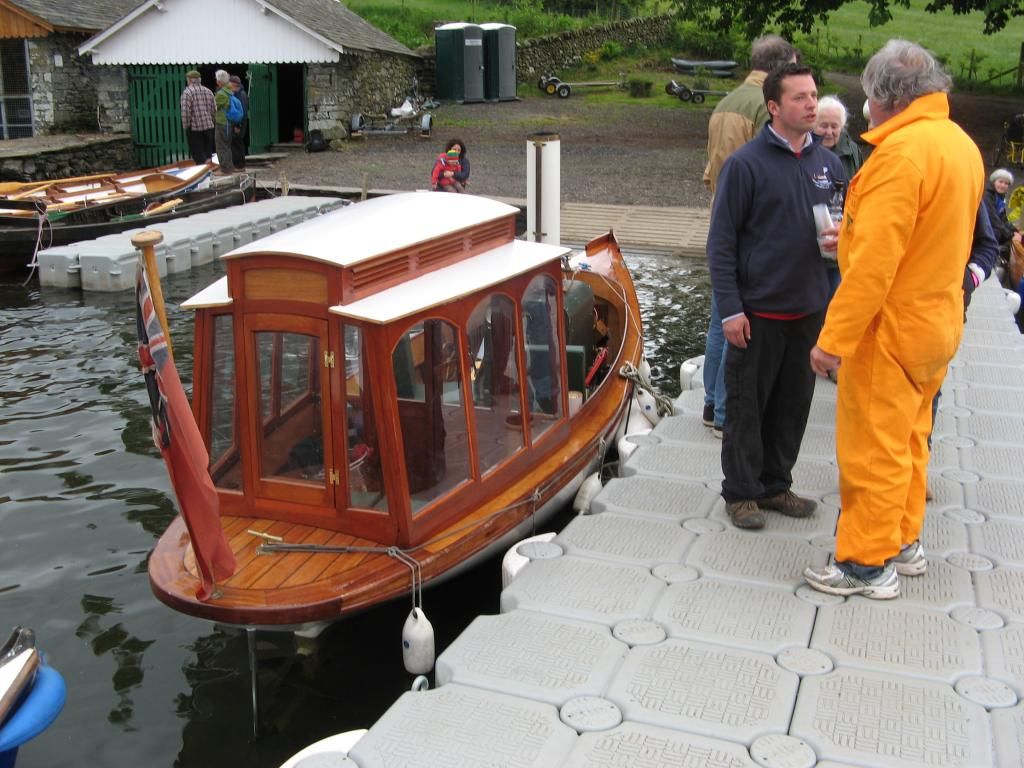 There was also a much more momentous occasion than the naming, but with a smaller audience. Kath, my wife, had her first opportunity to try getting aboard using the new steps locker (minus their doors). That was a success and she also had a positive mention for the seating.
The grand finale of the Regatta was a cruise for everybody on Gondola. I assumed we would all get ferried across the lake to the ususal jetty in the little motorboat that was doing regatta ferry duty. Not so. The Grand Lady herself, all 80ft of her, sailed up the jetty and we were all scooped up/herded aboard. Surprise, or what?
The next day all the fuss was over and Greg was able to do some work in peace and quiet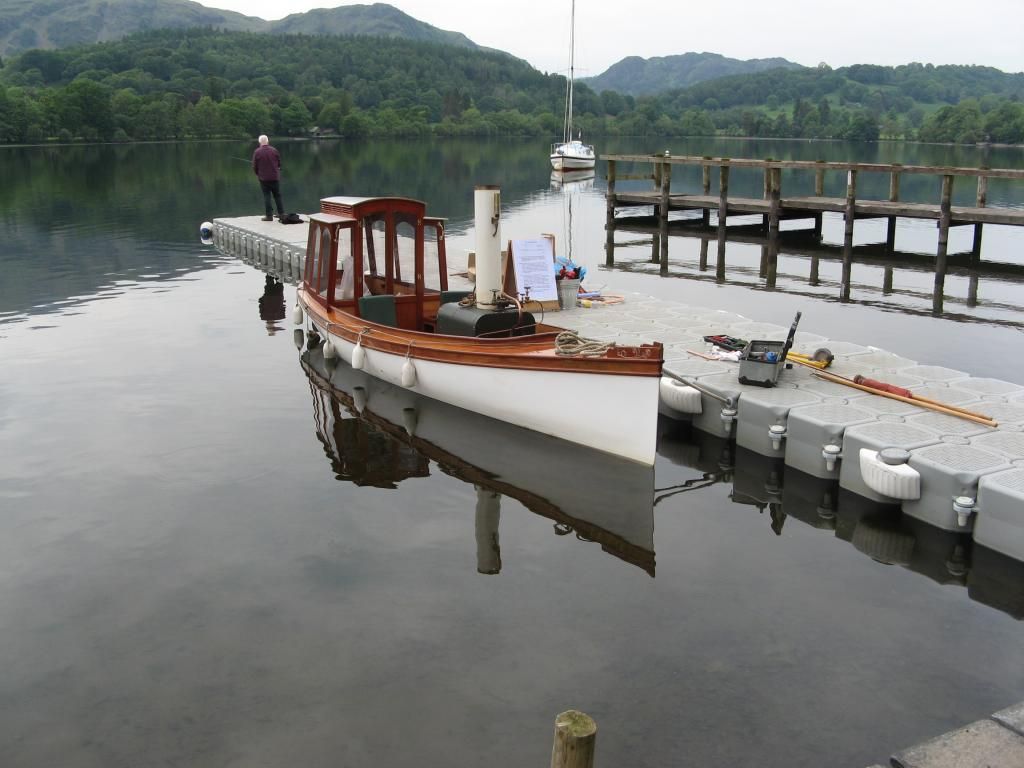 So, nearly there...
Regards
Pete